My apologies for the delay in publishing. I guess two jobs, two kids, and two dogs with only one wife can take it's toll. Those polygamists knew what they were doing. Due to the delay, the preview now includes a few results.
It's a labor of love at this point. In other words, I went over an hour out of my way this Summer to visit a bowl game sponsor and now I have to write the preview again.
Let's go…

Amos Alonzo Stagg Bowl
Mount Union (14-0) vs. Mary Hardin-Baylor (14-0)
7:00 PM, December 15, Salem, VA
ESPNU
MHB are the defending D-3 national champions. Mount Union returns after missing the game last year for the first time since 2004.
More importantly, this will mark the last Stagg Bowl played in Salem, VA for the foreseeable future. Salem has hosted since 1993, but the game will move to Shenandoah, TX the next two years. After that, it's set to be played in Canton, OH in 2020 and 2021.
I'm not sure why it's moving, and I really don't care. It's probably financial. Last year saw the worst attendance since Mount Union last missed the Stagg Bowl, so that may have been part of the motivation. Texas and Canton, OH can probably get at least 5,000 to show up for any football game.
Result: Mount Union scores 9 points in the 4th quarter and wins 12-0!
R+L Carriers New Orleans Bowl
Troy (10-2) vs. North Texas (9-4)
1:00 PM, December 16, New Orleans, LA
ESPN
A 10-win team to kick off the FBS bowl season??!! Not half bad. And Troy even beat LSU! (Let's ignore the fact they lost to South Alabama.)
Result: Troy wins 50-30 in a defensive slugfest!
AutoNation Cure Bowl
Western Kentucky (6-6) vs. Georgia State (6-5)
2:30PM, December 16, Orlando, FL
CBSSN
Overlapping bowl games on the first day! I mean, it's between two terrible teams on CBS Sports Network, but still…
Result: Georgia State wins 27-17!
Las Vegas Bowl
#25 Boise State (10-3) vs. Oregon (7-5)
3:30 PM, December 16, Las Vegas, NV
ABC
Hey now – I've actually heard of those schools! And this makes three overlapping bowl games on the first day! Surely this day must have a dramatic finish on hand for us…
Result: Boise State runs out to a 24-0 lead and manages not to blow it. 38-28, Boise State!
Gildan New Mexico Bowl
Marshall (7-5) vs. Colorado State (7-5)
4:30 PM, December 16, Albuquerque, NM
ESPN
Oy. Well, at least some of the earlier bowls will overlap. Also, there's a sweet NFL game between the Lions and Bears. This New Mexico Bowl may actually be more entertaining.
Result: Marshall attempts to blow a 31-14 lead, but holds on for the 31-28 victory in central New Mexico! (Actually more entertaining than the NFL game!)
Raycom Media Camellia Bowl
Middle Tennessee (6-6) vs. Arkansas State (7-4)
8:00 PM, December 16, Montgomery, AL
ESPN
This game is not better than the NFL matchup of Chiefs/Chargers. I mean, that NFL game includes Philip Rivers' throwing motion and Andy Reid clock management. ARE YOU NOT ENTERTAINED???!!!
Result: Middle Tennessee wins a back-and-forth contest 35-30 while Phil Rivers plays Santa and gives all his kids' gifts to the Chiefs!
Cheribundi Tart Cherry Boca Raton Bowl
Akron (7-6) vs. Florida Atlantic (10-3)
7:00 PM, December 19, Boca Raton, FL
ESPN
This bowl game is everything! Ridiculous sponsor? CHECK. Mid-week MACtion? CHECK. Home game for one team? CHECK. (This game is literally played in FAU's stadium.) Lane Kiffin? CHECKITY-CHECK-CHECK!
As of this writing, FAU is favored by 22.5 points over Akron. So, this game will likely be terrible. Still, the bowl is sponsored by a beverage company that few people even know. Cheribundi doesn't even have a Wikipedia page! But they've unlocked the power of tart cherries…
Word is spreading about tart cherries and their restorative powers. Did you know that tart cherry juice could help with faster muscle recovery, trouble sleeping, and increased stamina? Anthocyanins are what give tart cherries their beautiful deep red color and are also credited with providing powerful health benefits.
DXL Frisco Bowl
Louisiana Tech (6-6) vs. Southern Methodist (7-5)
8:00 PM, December 20, Frisco, TX
ESPN
NEW BOWL GAME ALERT! The Miami Beach Bowl is no longer because why would college students want to go to Miami for a bowl game when they could go to Frisco, TX and play in a soccer stadium?
I'm assuming given DXL is the title sponsor we're going to get a lot of line talk. Maybe someone should just dig up Tony Siragusa, Dan Dierdorf, and Mike Ditka to announce this game. Also, broadcast it on HBO and just let them curse openly.
Bad Boy Mowers Gasparilla Bowl
Temple (6-6) vs. Florida International (8-4)
8:00 PM, December 21, Tampa, FL
ESPN
Finally, someone at ESPN who actually still has their job realized you have to schedule the outlandishly-sponsored bowl games during the week before Christmas if you want anyone to tune in. Now someone, somewhere is going to tweet or text a friend asking what Bad Boy Mowers is and why it's called the Gasparilla Bowl. I'm not sure if they'll stick around for Temple/FIU, but maybe their remote will break and they'll just be too lazy to change the channel. Ratings!
Bahamas Bowl
UAB (8-4) vs. Ohio (8-4)
12:30 PM, December 22, Nassau, Bahamas
ESPN
Since these games are meaningless, why don't they introduce rule changes for each bowl to test some stuff out? Really wide hash marks. Tiered scoring (a 25 – 40 yard TD is worth 8 points). No holds barred – literally, the o-line can hold as much as it wants. Strength coach arm wrestling matches to determine possessions instead of coin flips.
Boom – four ideas off the top of my head and I don't even care.
Famous Idaho Potato Bowl
Central Michigan (8-4) vs. Wyoming (7-5)
4:00 PM, December 22, Boise, ID
ESPN
ESPN will try to get you to tune into this game by talking up Wyoming QB Josh Allen. Some thought he should've come out last year. Instead (and stop me if you've heard this before), he returned and has had a rather unspectacular season.
As always, this game is only interesting if it snows.
Birmingham Bowl
Texas Tech (6-6) vs. South Florida (9-2)
Noon, December 23, Birmingham, AL
ESPN
You might notice a number of teams played only 11 games this year. You can thank Hurricane Irma for most, if not all, of the game cancellations that left a number of Florida teams and their opponents with only 11 contests. A hurricane during this game is about the only thing that could make it interesting. And a hurricane in late December would be something.
Lockheed Martin Armed Forces Bowl
San Diego State (10-2) vs Army (9-3)
3:30 PM, December 23, Fort Worth, TX
ESPN
Hey! A military academy in the Armed Forces Bowl! That actually makes sense. SDSU can run the ball very effectively, but Army is absolutely allergic to throwing it. They beat Air Force without ever attempting a pass. They beat Navy throwing only once. So if you're old school… like really, really old school… then you might enjoy watching Army in this game. Just be sure to look away if they get into 3rd and long at any point.
Dollar General Bowl
Appalachian State (8-4) vs. Toledo (11-2)
7:00 PM, December 23, Mobile, AL
ESPN
How awful did these kids have to feel when they found out they were in the Dollar General Bowl? That swag bag they get is going to be awful. (OK, I looked it up. They get an Amazon Echo, Maui Jim sunglasses, Timely Watch Co. watch, and a Wilson Football. I suppose that's better than could be expected from Dollar General, but relatively speaking, that sucks. Other kids are get $400 gift cards to Best Buy and PS4 bundles.)
Hawai'i Bowl
Frenso State (9-4) vs. Houston (7-4)
8:30 PM, December 24, Halawa, HI
ESPN
It's possible I'll use more characters writing this two-sentence paragraph than the number of people who actually watch this game. Even Fresno State and Houston fans aren't going to watch this game.
Zaxby's Heart of Dallas Bowl
Utah (6-6) vs. West Virginia (7-5)
1:30 PM, December 26, Dallas, TX
ESPN
This game is probably the whole reason I'm writing this preview again. While on vacation in Florida this Summer, the wife and I drove over an hour out of our way to eat at a Zaxby's. I still have the menu on my nightstand for bowl preview research purposes. This is true dedication.
In review, the food was excellent, mostly because of the Zax sauce that comes with the chicken fingers. I'm not sure exactly what's in it – and maybe I don't want to know – but it was fantastic. And anytime you throw Texas toast on the side, you're alright in my book.
Quick Lane Bowl
Duke (6-6) vs. Northern Illinois (8-4)
5:15 PM, December 26, Detroit, MI
ESPN
This bowl is in need of a name change. It's the most irrelevant bowl game there is. It probably doesn't help that it matches two irrelevant teams.
Cactus Bowl
Kansas State (7-5) vs. UCLA (6-6)
9:00 PM, December 26, Phoenix, AZ
ESPN
There's a reasonable chance this game has higher ratings in Cleveland than it does in LA. Browns fans are anxious to watch their next QB tear his ACL in a bowl game. That QB would be Josh Rosen of UCLA, in case you are wondering. He doesn't have to declare, and given it's the Browns drafting him, I wouldn't recommend it. I mean, LA is pretty nice, I hear.
Walk-On's Independence Bowl
Southern Miss (8-4) vs. Florida State (6-6)
1:30 PM, December 27, Shreveport, LA
ESPN
Walk-On's is the name of a Bistreaux (yep) & Bar in – where else – Louisiana. It's basically cajun Buffalo Wild Wings. I'm sure the commercials will be just fantastic. Maybe we'll get Favre and Weinke to get a series in this game and actually make it interesting.
New Era Pinstripe Bowl
Iowa (7-5) vs. Boston College (7-5)
5:15 PM, December 27, The Bronx, NY
ESPN
Catholics vs. Corn Dogs! Who's in?! Instead of some Dr. Pepper football toss at halftime, why don't we have college kids serve up meatballs to Giancarlo Stanton and Aaron Judge.  Winner gets college tuition and whiplash!
Foster Farms Bowl
Arizona (7-5) vs. Purdue (6-6)
8:30 PM, December 27, San Francisco, CA
FOX
The problem with consolidating a lot of the bowl games during this week between Christmas and New Years is that you get a lot of bad bowl games like this one. I'm not sure if this consolidation is the new norm or just a response to the calendar where the major holidays are near, or on, weekends. Of course, if sports gambling becomes legalized, the consolidation will make for a heck of a fun sports week for the last week of the year.
Academy Sports + Outdoors Texas Bowl
Texas (6-6) vs. Missouri (7-5)
9:00 PM, December 27, Houston, TX
ESPN
I'm not sure how Houston is going to handle another extremely emotional event after Hurricane Harvey and the Astros winning the World Series, but here we are. Try to go easy on them Texas and Missouri.
Military Bowl presented by Northrup Grumman
Virginia (6-6) vs. Navy (6-6)
1:30 PM, December 28, Annapolis, MD
ESPN
Another team gets a literal home game in their bowl. I suppose it's fine considering it's Navy and those kids are all going to serve our country. And it's not like Virginia is that far away. Virginia comes in having lost 5 of 6. Navy comes in having lost 6 of 7. So these teams are coming in HOT.
Camping World Bowl
#22 Virginia Tech (9-3) vs. #19 Oklahoma State (9-3)
5:15 PM, December 28, Orlando, FL
ESPN
You have to go back to #25 Boise State on 12/16 to find a bowl game with a ranked team in it. This speaks to just how overloaded the bowl schedule is with terrible games. On the other hand, it also means there are several bowl games pitting ranked teams against one another, which leads to a number of palatable bowl games.
Valero Alamo Bowl
#13 Stanford (9-4) vs. #15 TCU (10-3)
9:00 PM, December 28, San Antonio, TX
ESPN
Fun fact: Both of these teams lost their conference championship game to teams they lost to earlier in the year. Stanford to USC and TCU to Oklahoma. USC is not in the college football playoff; Oklahoma is. So, why is TCU at 10-3 #15 while Stanford at 9-4 is #13?
San Diego County Credit Union Holiday Bowl
#18 Washington State (9-3) vs. #16 Michigan State (9-3)
9:00 PM, December 28, San Diego, CA
FS1
First coach to smile loses!
We also need to pause and pour one out for the Poinsettia Bowl. It is no longer. (Re-read the bowl title in case you missed it.) SDCCU is now sponsoring the lone San Diego-based bowl game – the Holiday Bowl. Such sadness is enough to make most mortal men discontinue the tradition of writing bowl previews, but here I am grinding another preview out despite such sorrow.*
*Also, I had no idea this had happened until I got this far down the list and now I feel pot-committed. No turning back now!
Belk Bowl
Wake Forest (7-5) vs. Texas A&M (7-5)
1:00 PM, December 29, Charlotte, NC
ESPN
This game seems like an opportune time to talk more about those two 9:00 PM games on the previous night. Since they aren't New Year's Six bowls, they don't get the non-compete time slots that will begin on 12/29. Cherish that opportunity to watch two decent matchups at the same time before the money-grubbing ugliness of the bowl season really sets in. And if you end up missing the Belk Bowl, who cares?
Hyundai Sun Bowl
#24 NC State (8-4) vs. Arizona State (7-5)
3:00 PM, December 29, El Paso, TX
CBS
Two Three amazing things about this bowl game:
It still exists. I can't believe they are still getting enough people to go to El Paso, TX in late December for a meaningless exhibition game between two teams that often aren't that good. There's just no way this game is financially sustainable unless they plan on having Arizona State or Arizona in the game every year. Speaking of ASU…
Herm Edwards is now the coach at ASU. The same Herm Edwards that was last season coaching a 2-14 Kansas City Chiefs football team in 2008. The Herm Edwards that hasn't coach in a college program since 1989 and will turn 64 before ever coaching a game at ASU. I could keep going, but a quick Google search will let you in on a number of other tidbits. (Like the fact the ASU AD is one of Herm Edwards' former agents.) OK. I'm going to stop. I'm sure this will go well.
BONUS: Such a shame Todd Graham lost his job. Oh, and he still gets to coach this bowl game even though he's gone and his replacement has been hired.
Franklin American Mortgage Music City Bowl
Kentucky (7-5) vs. #21 Northwestern (9-3)
4:30 PM, December 29, Nashville, TN
ESPN
If you asked me to guess the 21st-ranked team in college football, it may have taken a full cycle of the moon before I landed on Northwestern. Did you know they won their last seven games after starting 2-3? Because I sure as hell didn't. I guess it's easy to miss when you're trouncing Purdue, Minnesota, and Illinois in the final month of the season.
Nova Home Loans Arizona Bowl
New Mexico State (6-6) vs. Utah State (6-6)
5:30 PM, December 29, Tuscon, AZ
CBSSN
My wife and I had to say goodbye to the first dog we adopted after getting married earlier this year. In September, we adopted a puppy that the shelter name Nova. My son liked the name because Ivan Nova is a pitcher for the Pittsburgh Pirates and my son loves baseball. Thus, we kept the name Nova.
This anecdote is decidedly more interesting than this bowl game.
Goodyear Cotton Bowl Classic
#8 USC (11-2) vs. #5 Ohio State (11-2)
8:30 PM, December 29, Arlington, TX
ESPN
Welcome to the New Year's Six bowls – half of which will be played before we ever enter the New Year. The Rose Bowl is hosting a national semifinal game this year, so the Pac-12/Big Ten champ matchup moves to Jerryworld. These are two good teams that just missed out on the playoffs thanks to some bad road losses. USC got trounced at Notre Dame while Ohio State was bludgeoned by Iowa. It's a shame a conference championship doesn't get you into a playoff, but when has FBS football ever made sense?
This game presents another opportunity for Browns fans to become irrationally committed to drafting – or not drafting – a QB based upon one game. USC QB Sam Darnold can declare for the NFL if he wishes. Why he would play another snap for free is beyond me, but I suppose that SoCal life can be a lot of fun.
TaxSlayer Bowl
Louisville (8-4) vs. #23 Mississippi State (8-4)
Noon, December 30, Jacksonville, FL
ESPN
Do you remember Louisville QB Lamar Jackson won the 2016 Heisman? Do you realize he had a better year statistically in 2017? Do you know Kent State was the only FBS team to score fewer than 28 points in a game against Louisville in their first 9 contests? Do you think the Louisville defense had some issues? Do you think I can write this whole preview writing questions that begin with "Do you…"?
Do you think Browns fans might overreact to whatever Lamar Jackson does in this game?
AutoZone Liberty Bowl
Iowa State (7-5) vs. #20 Memphis (10-2)
12:30 PM, December 30, Memphis, TN
ABC
THREE!!! That's three games that are literally a home game for one team! I can't recall that in the twelve years I've been doing this, but perhaps I've never paid close enough attention.
It was a rough year for Iowa State fans. A 2-2 record in September with losses to rival Iowa and a sub-standard Texas team at home had to leave Cyclone fans feeling despondent. Then they turn the calendar to October and Iowa State bookends the month by knocking off #3 Oklahoma on the road and #4 TCU at home to complete a 4-0 month. At that point, Iowa State is 6-2 with wins against the best two teams in their conference. They're the 15th-ranked team in the country with an inside track to the Big 12 title game. If they finish the year undefeated against an arguably easier schedule in November than what they faced in October, they could actually make the playoffs.
So, naturally, they go 1-3 in November with their lone win against an awful Baylor team. Granted, the three loses were by a combined 12 points, but still, the dream was gone and TCU and Oklahoma were in the title game anyway.
PlayStation Fiesta Bowl
#11 Washington (10-2) vs. #9 Penn State (10-2)
4:00 PM, December 30, Glendale, AZ
ESPN
Another New Year's Six matchup between two good teams (which is what's supposed to happen). Again, my issue is why these games get their own time slots without any competing bowl games. This game isn't a national semifinal, it's just an exhibition. Why can't we play another game or two at the same time on a Saturday in December?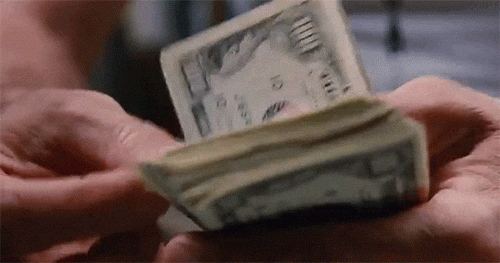 Oh right…
Capital One Orange Bowl
#6 Wisconsin (12-1) vs. #10 Miami (10-2)
8:00 PM, December 30, Miami, FL
ESPN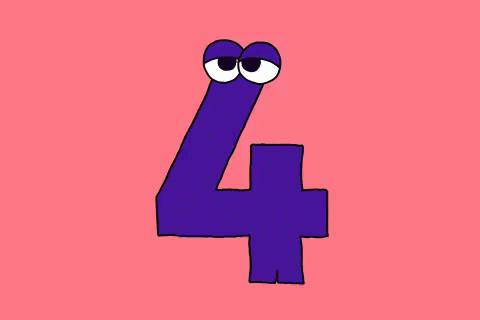 Yep… we're up to four bowl games in which one team is literally at their home stadium. Poor Wisconsin. They sweep the regular season, getting overlooked along the way, only to end up losing by a touchdown in the Big Ten championship game. Now they get to play Miami in Miami in an exhibition game to end the year.
Outback Bowl
Michigan (8-4) vs. South Carolina (8-4)
Noon, January 1, 2018, Tampa, FL
ESPN2
Michigan playing in a non-New Year's Six bowl game early on January 1 is becoming a tradition unlike any other. The most interesting part of this game is that a guy on Twitter is going to serve as the Bloomin' Onion mascot simply because he asked enough times and got enough retweets. Dreams come true, y'all.
If you've been paying attention, you'll note there are no bowl games on New Year's Eve. That's, of course, because New Year's Eve is a Sunday and the NFL needs to wrap up its regular season schedule that day. Thus, issues with New Year's Eve ratings are not the problem of the bowl games this year. Thankfully, the NFL has no such issue with TV ratings, so they should be just fine regardless of what game they flex to Sunday night. (Hellooooo Jags-Titans!)
Chick-fil-A Peach Bowl
#12 Central Florida (12-0) vs. #7 Auburn (10-3)
12:30 PM, January 1, Atlanta, GA
ESPN
So let's say the College Football Playoff expanded to 8 teams with the champions of the "Power Five" conferences getting an automatic bid. Here are the five champions:
Clemson (ACC)
Oklahoma (Big 12)
Georgia (SEC)
Ohio State (Big Ten)
USC (Pac-12)
This would leave room for three "wild card" teams. I would think Alabama (11-1) and Wisconsin (12-1) would be shoe-ins just given their records. So, who would be the third team? Well, I would think an undefeated, conference champion from a non-Power Five school would have to get in. What's the point in having more than five conferences if the schools from the other conferences can't get into a playoff when they have an undefeated season? They may as well drop down to FCS and play in a legitimate playoff there. So, there could be as many as six automatic bids if a non-Power Five school goes undefeated.
Here are the potential matchups this season if there were an 8-team playoff:
#1 Clemson vs. #8 Central Florida
#2 Oklahoma vs. #7 USC
#3 Georgia vs. #6 Wisconsin
#4 Alabama vs. #5 Ohio State
So how do you play four quarterfinal games? Well, take the four New Year's Six games that are hosting exhibition matchups and grant them the quarterfinal games. The other two can still host the semifinal games. Boom. Done.
(Ooohhh… you think the Rose Bowl wouldn't stand being a quarterfinal game? Well, there was a time people didn't think the Rose Bowl would stand for not hosting the Pac-12 and Big Ten champs, but that all changed when they discovered they could host a national semifinal and championship game. Money talks. And there's a lot of money to be made in competitive college football – as opposed to exhibition games.)
Citrus Bowl presented by Overton's
#14 Notre Dame (9-3) vs. #17 LSU (9-3)
1:00 PM, January 1, Orlando, FL
ABC
See? There can still be reasonably entertaining matchups even with an 8-team playoff. But it diminishes the regular season! Seriously? You're fighting to get into your conference championship game so you can have the opportunity for an automatic bid. Look at what went on in some of the Power Five conferences this year:
Penn State, Michigan State, and Ohio State had a three-way competition to see who was going to blow the chance to get into their conference championship game.
TCU and Oklahoma both lost to Iowa State, threatening their ability to get in.
Alabama loses to Auburn and misses the SEC championship game completely.
Plenty of regular season drama and it gives each team a clear path to the playoffs every year. No need to worry about committee rankings if you win your conference championship.
Rose Bowl Game presented by Northwestern Mutual
National Semifinal
#3 Georgia (12-1) vs. #2 Oklahoma (12-1)
5:00 PM, January 1, Pasadena, CA
ESPN
The over/under of 60 points on this game seems low, but weird stuff can happen in the playoffs, especially to teams that aren't used to being there.
This is another opportunity for Browns fans to make concrete statements about a QB based off one game. Baker Mayfield is the Heisman winner and has been rather electric this year as Oklahoma's senior QB. He's going to get some Manziel comparisons, which will immediately turn off 80% of Browns fans. Just like Johnny, he can put on a show at times, but he has probably done so more consistently than Manziel ever could. Mayfield completed 71% of his passes this year for 4340 yards, 41 TDs, and only 5 INTs. He also has five rushing touchdowns, which means he's accounted for 46 touchdowns in 13 games. I'm only an adjunct math professor, but that's better than 3 TDs a game. And, no, he didn't pile them all up against Tulane and UTEP. In OU's two biggest games (both against TCU), Mayfield threw 7 TDs and 0 INTs.
Georgia runs the ball more and plays better defense. Running backs Nick Chubb and Sony Michel have combined for over 2000 yards and 26 TDs on the ground this year. So, prepare to hear a lot about how these two teams get it done it different ways. They'll probably be a lot of talk about Oklahoma's offense against Georgia's defense and blah, blah, blah.
Let's just hope it's not like last year when Clemson whacked Ohio State 31-0 and Alabama followed up with a decisive 24-7 victory over Washington.
Allstate Sugar Bowl
#4 Alabama (11-1) vs. #1 Clemson (12-1)
8:45 PM, January 1, New Orleans, LA
ESPN
Alabama is the favorite here, which has me a little confused. Alabama definitely struggled a bit down the stretch, eventually losing to Auburn. Clemson seemingly played their best game of the season in the ACC Championship Game when they throttled Miami 38-3. And, of course, Clemson won the national championship over Alabama last year. I get that DeShaun Watson is gone, but Clemson is still a damn good team that would likely be undefeated if they didn't lose their QB at Syracuse.
Of course, betting lines are always about getting even money on both sides, so maybe it's just showing how much people like Bama.
College Football Playoff National Championship presented by AT&T
TBD vs. TBD
8:00 PM, January 8, Atlanta, GA
ESPN
I have no idea what will happen here, but I'd love to see the over/under if Clemson and Oklahoma meet up. Also, Alabama/Georgia would be truly awful.
Happy Bowling!