I have two kids, three classes, and it's the Christmas season. No time for some elaborate intro for this year's preview. Let's hit it.
All times Eastern Standard Time. Betting lines are for entertainment purposes only but you should totally be offended if Vegas has your team as an underdog because they're clearly out to get you and not make money.

Amos Alonzo Stagg Bowl
Mary Hardin-Baylor (14-0) vs. Wisconsin-Oshkosh (13-1)
7:00pm, December 16, ESPNU
For the first time in 12 seasons, the Stagg Bowl will not feature Mount Union, who lost twice this season, including their regular season finale against John Carroll, which ended their 112-game regular season winning streak. There was a reasonable chance at a rematch in the Stagg Bowl as both Mount and JCU were in the D3 semifinals, but, alas, both teams lost and we're stuck watching a game between a children's clothing university and what I think is an all-female university. I don't really know, or care to look it up, but good on those ladies for going undefeated this year.
Air Force Reserve Celebration Bowl
North Carolina Central (9-2) vs. Grambling State (-14.5, 11-1)
Noon, December 17, ABC
MEAC champion vs SWAC champion. Technically not a D-I game, but who cares? At least these team have won conference championships and have pretty good records. I'm guessing we won't see that for a while as we head down this preview.
Gildan New Mexico Bowl
New Mexico (-7.5, 8-4) vs. UT-San Antonio (6-6)
2:00pm, December 17, ESPN
New Mexico played in its own bowl last year, losing a close one to Rich-Rod's Arizona squad (remember that guy? – you won't see his team on this list). So, I guess they gave them UTSA in the hopes New Mexico would actually win the New Mexico Bowl.
Las Vegas Bowl presented by Geico
Houston (-3.5, 9-3) vs. San Diego State (10-3)
3:30pm, December 17, ABC
Well, now… this game doesn't totally suck, especially when you consider it's December 17. Houston got off to the hot start by beating then #3 Oklahoma on opening weekend, which immediately led to rumors their coach would have to leave for a bigger school at season's end. Ultimately, that did happen as Tom Herman left for Texas, but not before losing three games to conference opponents. San Diego State beat no one of consequence, but who knows what Houston team will show up, especially after losing their coach.
AutoNation Cure Bowl
Central Florida (-5.5, 6-6) vs. Arkansas State (7-5)
5:30pm, December 17, CBS Sports Network
NOW THIS IS THE TYPE OF BOWL GAME I EXPECT TO SEE ON DECEMBER 17!!!!!
Don't worry if you can't find CBS Sports Network on your cable/satellite provider. There's another bowl game starting on ESPN at the same time that I'm sure is more entertaining.
Raycom Media Camellia Bowl
Appalachian State (9-3) vs. Toledo (PK, 9-3)
5:30pm, December 17, ESPN
Or not.
R+L Carriers New Orleans Bowl
Southern Mississippi (-5.5, 6-6) vs. Louisiana-Lafayette (6-6)
9:00pm, December 17, ESPN
Really finishing off this first day of D-I bowl games strong, huh, Jennifer?
Miami Beach Bowl
Central Michigan (6-6) vs. Tulsa (-12.5, 9-3)
2:30pm, December 19, ESPN
You know, just in case you're sitting at home on the Monday before Christmas with nothing to do. (CAN'T LET ANYTHING INTERRUPT OUR THREE HOUR PRE-GAME SHOW FOR MONDAY NIGHT FOOTBALL FEATURING PANTHERS AT REDSKINS!!!)
Boca Raton Bowl
Memphis (8-4) vs. Western Kentucky (-4.5, 10-3)
7:00pm, December 20, ESPN
The only thing interesting about this game is that it's being played at Florida Atlantic University's stadium. FAU just hired Lane Kiffin to head up their football program, which is always an interesting experience.
San Diego County Credit Union Poinsettia Bowl
BYU (-9, 8-4) vs. Wyoming (8-5)
9:00pm, December 21, ESPN
BYU lost four games by a combined total of nine points. They are favored by nine points. Coincidence? Probably.
Wyoming lost five games by a much larger combined total, but they did play a triple OT game against UNLV, which they ultimately lost 69-66. That must have been nice to watch.
I'm trying to make this game seem interesting, but it's really hard.
Famous Idaho Potato Bowl
Idaho (8-4) vs. Colorado State (-13.5, 7-5)
7:00pm, December 22, ESPN
Time to complain about betting lines. Idaho is a 13.5-point dog playing virtually at home in Boise? I admit to knowing nothing about either team, but is Colorado State really that much better than Idaho? This is one of those lines that frightens you. It seems obvious and then you realize Vegas clearly knows something you don't and they're going to make you look like a fool no matter what you do.
Popeyes Bahamas Bowl
Eastern Michigan (7-5) vs. Old Dominion (-4, 9-3)
1:00pm, December 23, ESPN
I hate to admit this, but honesty is the key to a happy bowl preview – I had no idea Old Dominion had a football team. I mean, I've subjected myself to had a lot of fun writing these bowl previews over the years, so you'd think I'd have D-I teams down, but I was stunned to type Old Dominion in a football bowl preview. Turns out, I shouldn't feel too bad. Old Dominion spent several decades without a football team until recently. Prior to 2009, ODU hadn't played football since 1940 when they went winless. Only last year did they become fully bowl eligible in D-I play. So, welcome Old Dominion. Enjoy the Bahamas.
Lockheed Martin Armed Forces Bowl
Louisiana Tech (-4.5, 8-4) vs. #25 Navy (9-4)
4:30pm, December 23, ESPN
First ranked team! Unfortunately, they're coming off a loss to Army and they are rather beaten up. Navy is missing two QBs and have lost their last two games. LA Tech has also lost their last two games. So, these teams are really firing on all cylinders coming into this one.
Dollar General Bowl
Ohio (8-5) vs. Troy (-4, 9-3)
8:00pm, December 23, ESPN
There's a Dollar General Bowl!!! It's the former GoDaddy Bowl, if you want to know how things are going for them. There are a lot of cheap jokes I could make, but I don't want to spend too much (energy) cache.
Although, this does remind me of my trip to Scotland this Summer when I found the UK equivalent of Dollar General:
Hawai'i Bowl
Hawai'i (6-7) vs. Middle Tennessee (8-4)
8:00pm, December 24, ESPN
(I really should just do the whole preview in gifs.)
St. Petersburg Bowl
Miami (OH) (6-6) vs. Mississippi State (-13, 5-7)
11:00am, December 26, ESPN
Fun fact: There are three bowl games on the day after Christmas and precisely zero of them feature any team that finished over .500. Five of the six teams playing these games are from Power Five conferences.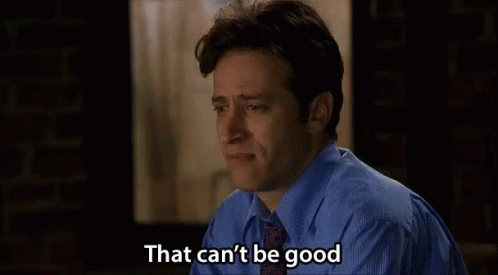 (Seriously, this might have legs.)
Quick Lane Bowl
Maryland (-1.5, 6-6) vs. Boston College (6-6)
2:30pm, December 26, ESPN
Gun to my head, there's no way I would've thought both these teams were bowl eligible. Here's hoping you got some entertaining Christmas gifts.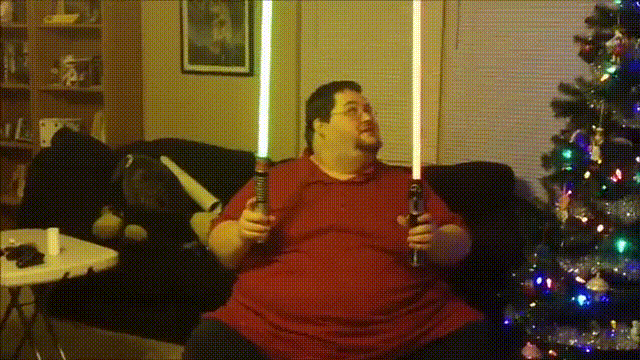 Camping World Independence Bowl
NC State (-4, 6-6) vs. Vanderbilt (6-6)
5:oopm, December 26, ESPN2
Well, let's just take the 'L' on 12/26 bowl games and try it again tomorrow…
Zaxby's Heart of Dallas Bowl
Army (-10, 7-5) vs. North Texas (5-7)
Noon, December 27, ESPN
But, hey, congrats to Army on beating Navy for the first time 12 or so tries. I mean, it took Navy losing two QBs and not having a bye before the game for first time since WWII, but congrats anyway.
Military Bowl presented by Northrop Grumman
#24 Temple (-13.5, 10-3) vs. Wake Forest (6-6)
3:30pm, December 27, ESPN
Temple finished by winning 7 in a row and 9 of their last 10, including winning their conference championship.
Wake Forest just discovered their radio analyst was leaking game plans to their opponents for parts of the last few years.
National Funding Holiday Bowl
Minnesota (8-4) vs. Washington State (-9.5, 8-4)
7:00PM, December 27, ESPN
National Funding? I'm sorry, that does not sound legit at all. I think we have another Human Fund on our hands.
You know what? I should take it back. They have client testimonials on their web site and they all say they're a wonderful company. Perhaps they are legit.
(Also, Minnesota's players are boycotting this bowl game after 10 players were suspended for the game.)
Motel 6 Cactus Bowl
Boise State (-7.5, 10-2) vs. Baylor (6-6)
10:15pm, December 27, ESPN
This seems like a good time to discuss all those allegations at Baylor, especially since I've read very little about it and am generally uninformed.
New Era Pinstripe Bowl
#23 Pittsburgh (-5, 8-4) vs. Northwestern (6-6)
2:00pm, December 28, ESPN
I don't care enough to go back and look, but it feels like the schedule has become more compact than in previous years. It may just be the way the calendar falls, or there may be a conscious effort to pack the majority of bowl games into the week between Christmas and New Year's. If so, well done. Now Capital One Bowl Week may actually feel like a week rather than 17 days. This doesn't make the bowl games any better, but at least it won't feel like it's taking forever.
Russell Athletic Bowl
#16 West Virginia (10-2) vs. Miami (-3, 8-4)
5:30pm, December 28, ESPN
Hey! Back-to-back games with ranked teams!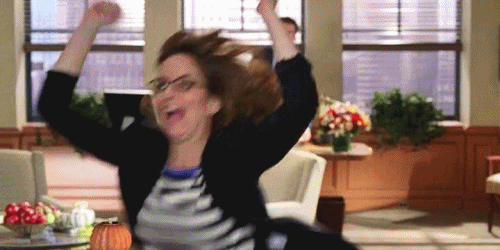 Foster Farms Bowl
Indiana (6-6) vs. #19 Utah (-7, 8-4)
8:30pm, December 28, FOX
Look at Fox getting in on the bowl game action! And they got…. well, they got a game…  between two college football teams that… play football.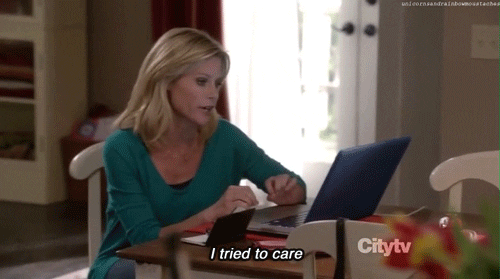 AdvoCare V100 Texas Bowl
Texas A&M (-2, 8-4) vs. Kansas State (8-4)
9:oopm, December 28, ESPN
Texas A&M has what many believe is the best player available in the 2017 NFL Draft – pass rusher Myles Garrett. So, if you happen to cheer for a winless NFL team that is on the fast track to the #1 overall pick, you might want to watch this game just to see Garrett tear 13 ligaments in his knee without being touched.
Birmingham Bowl
South Florida (-10.5, 10-2) vs. South Carolina (6-6)
2:00pm, December 29, ESPN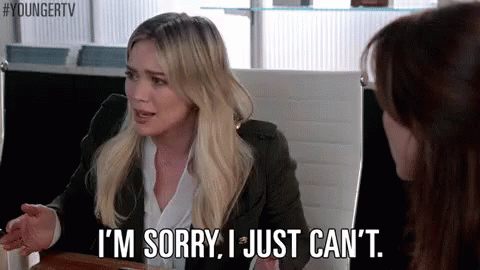 Belk Bowl
Arkansas (7-5) vs. #22 Virginia Tech (-7, 9-3)
5:30pm, December 29, ESPN
Whenever you can't find anything interesting to say about the teams or the game itself, and you've run out of gif ideas, you can always rely on the annual bowl game swag bag article to find some material. So, naturally, this has to be one of the worst swag bags to get – "shopping trip to Belk department store; Fossil watch." Their grandmas are going to be so psyched. "Ooooh, get yourself some nice clothes to go with that watch."
Valero Alamo Bowl
#12 Oklahoma State (9-3) vs. #10 Colorado (-3.5, 10-3)
9:00pm, December 29, ESPN
Colorado had their cinderella season come to an abrupt end when they got rolled in the PAC-12 Championship Game. Oklahoma State losing to Oklahoma during the last weekend essentially served the same purpose as bedlam was the de facto Big 12 Championship Game. Of course, even with that loss, Oklahoma State should only be 10-2, but the referees made up a rule early in the season and extended the game for the opposition, which led to this amazing ending:
Just think – if the refs knew the rules and enforced them properly, we never would have this amazing ending!
AutoZone Liberty Bowl
Georgia (PK, 7-5) vs. TCU (6-6)
Noon, December 30, ESPN
Hyundai Sun Bowl
#18 Stanford (-3.5, 9-3) vs. North Carolina (8-4)
2:00pm, December 30, CBS
UNC QB Mitch Trubisky has suddenly become a hot NFL prospect, and, considering there are no clear top QBs in this upcoming draft, that only increases his value. It just takes one team to love him. Most mock drafts I've seen (and I've seen plenty as a Browns fan) have him going to someone in the top-10. That doesn't mean he's worthy of it, but such is the state of the QB position in the NFL.
Notre Dame QB DeShone Kizer is another QB frequently mocked in the top-10, but I suppose we can just wait to discuss him in Notre Dame's bowl game preview.
Frankling American Mortgage Music City Bowl
Nebraska (9-3) vs. #21 Tennessee (-3, 8-4)
3:30pm, December 30, ESPN
As is often the case later in the bowl season, we get two decent teams from power five conferences that ultimately disappointed. Nebraska got smoked by Iowa the last game of the season while Tennessee lost to Vanderbilt at the end of theirs. Tennessee fans really should've seen this coming when the Volunteers struggled to beat Appalachian State and Ohio (Bobcats, not Buckeyes) at home early in the season. That said, it had to be even more frustrating to lose to South Carolina and Vandy late in the season, taking away any chance at the SEC Championship game.  And I imagine it's even more frustrating if you're a big booster of Tennessee football and you own a winless NFL team.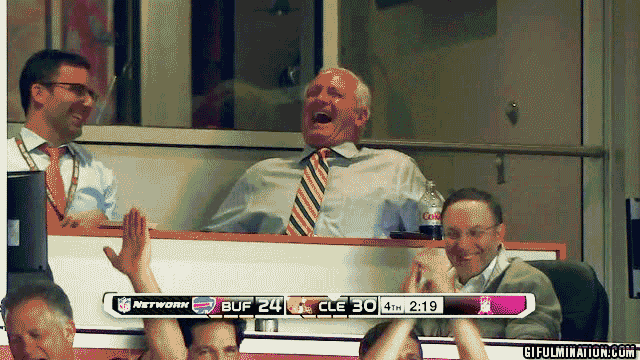 (Fun, but unsurprising, fact: the other two gentlemen in that suite have been fired.)
Nova Home Loans Arizona Bowl
South Alabama (6-6) vs. Air Force (-13, 9-3)
5:30pm, December 30, CampusInsiders.com or something
This game is terrible and you won't find it on TV, so let me take this opportunity to rail against school delays. Back in my day (receives AARP card), you either had school or you didn't. Granted, we didn't have to walk uphill both ways because we evolved to think logically, but I digress. This newfangled two hour delay thing is garbage (like this game!). I suppose it would make sense if there was an overnight snowstorm that was winding down early in the morning and you just wanted to give people some extra time, but it's also used when it's just really cold. We had a wind chill advisory today (12/15) that extends through tomorrow morning, so my kid was delayed two hours this morning and likely will have the same thing tomorrow. The only weather-related reason I can think of for the delay is that giving it a couple hours will allow it to warm to a more comfortable temperature for those kids waiting at bus stops. So, with that in mind, here are the observed temperatures at various times this morning:
~ 7AM: 11, wind chill: -2
~ 8AM: 10, wind chill: -7
~ 9AM: 10, wind chill: -6
~ 10AM: 11, wind chill: -7
Not exactly warming up there, huh? All I can think is the schools and districts do this as a purely illogical compromise. "Well, we have to do something to show we care about our children's health, but we don't want to go any extra days in the Summer, so let's just give it two extra hours." Whatever.
Capital One Orange Bowl
#6 Michigan (-6.5, 10-2) vs. #11 Florida State (9-3)
8:00pm, December 30, ESPN
Here's our first of the "New Year's Six" games, so we're getting to the time when games will actually be watchable. Florida State was viewed as a playoff contender until they got stomped 63-20 against Louisville in their third game. Close losses to UNC and Clemson ultimately prevented them from getting back into playoff contention.
Michigan was rolling along until they lost on a last-second field goal at Iowa. They still controlled their own destiny, but could not pull out the victory against Ohio State in Columbus in overtime and narrowly missed the playoffs.
Bottom line: This should actually be a fairly entertaining and enjoyable game to watch.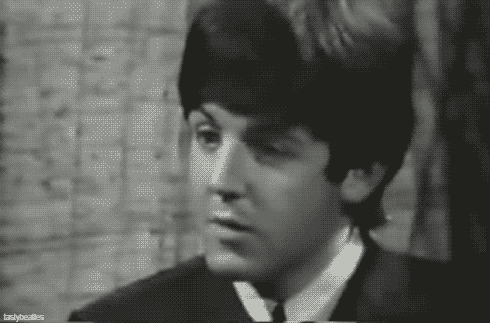 Buffalo Wild Wings Citrus Bowl
#20 LSU (-3, 7-4) vs. #13 Louisville (9-3)
11:00am, December 31, ABC
This should be a good game with Heisman winner Lamar Jackson (QB – Louisville) going against LSU and arguably the best RB in next year's NFL class – Leonard Fournette (although he might not play).
If the game were to get out of control, however, TV will probably spend significant time discussing the drama surrounding each school's head coaching position. LSU fired Les Miles (finally) after losing to Auburn early in the season. Ed Orgeron took over in his place and proceeded to go 5-2 the remainder of the season, which led to him losing the interim tag and taking over full time. (This was, of course, after it was reported that LSU would hire Tom Herman, but Herman seemingly just used them to up the offer from Texas and went there when it worked, but, hey, congrat to Orgeron.) Orgeron has now had two stints as interim coach, and gone a combined 11-4. (The other stint was at USC after Lane Kiffin was fired by AD Pat Haden on the tarmac following USC's 63-42 loss at Arizona State. Haden went on to hire Steve Sarkisian, which worked out well.) Orgeron also spent three seasons as the full time head coach at Ole Miss where he went 10-25 and won only three SEC conference games. LSU won four SEC games during Orgeron's time as interim coach this year.
As for Louisville… well, Bobby Petrino is their head coach and he is a walking reality TV show. Remember how I mentioned Wake Forest's radio analyst was leaking information to the opposition? That first came to light following their game against Louisville in which Wake Forest led 12-10 going into the 4th quarter. Louisville proceeded to score 34 unanswered points in the final frame and blew out Wake Forest. Apparently, following the game, Wake Forest representatives found papers in the visiting locker room that diagramed plays they had never run in a game before, which led to the investigation. Naturally, Bobby Petrino says he knew nothing about this even though assistants on both sides of the ball admit to receiving some information.
TaxSlayer Bowl
Georgia Tech (-4, 8-4) vs. Kentucky (7-5)
11:00am, December 31, ESPN
The only reason anyone will tune in to this game is because they think the LSU/Louisville game is on ESPN when it's actually on ABC.
Chick-fil-A Peach Bowl (National Semifinal #1)
#1 Alabama (-14.5, 13-0) vs. #4 Washington (12-1)
3:00pm, December 31, ESPN
This Alabama team may arguably be one of the greatest teams in college football history. They've only had one game decided by single digits (Ole Miss in September) and only one other game decided by less than two touchdowns (LSU). They've absolutely steamrolled through their schedule, so I can see why the line is -14.5. (Not to mention Alabama football probably gets a lot of money thrown on them in Vegas as compared to Washington.) They're clearly the better team, which means all the pressure is on them not to lose to Washington.
If only Chris Petersen had ever been in a bowl game as a significant underdog to a big time college football powerhouse.
Oh wait…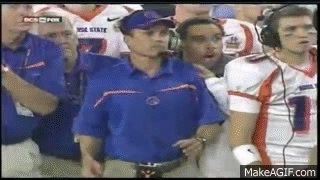 (Note: Alabama probably still destroys them, but I wasn't not using this gif.)
PlayStation Fiesta Bowl (National Semifinal #2)
#2 Clemson (12-1) vs. #3 Ohio State (-3.5, 11-1)
7:00pm, December 31, ESPN
There was a lot of #EmbraceDebate going on this year and the college football playoffs were not going to be left out of the fun. The majority of this debate centered around an 11-1 Ohio State team going to the playoffs when they didn't win their division or their conference championship. There was a lot of yelling about strengths of schedules, non-conference schedules, head-to-head results, yada, yada, yada. In the end, one team is undefeated (Alabama) and three teams have one loss (Washington, Clemson, and Ohio State). This doesn't seem too complicated to me.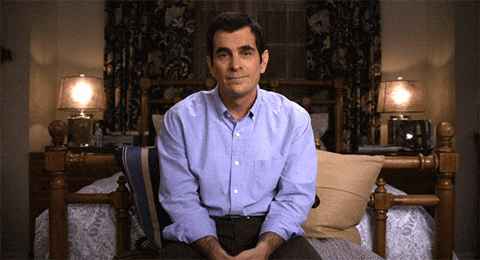 This game clearly looks to be the more competitive of the two semifinal games. Clemson is led by Heisman finalist Deshaun Watson at QB – another name that will be in the mix for the NFL draft in April. (If you can't tell, this upcoming NFL QB class appears rather "meh" right now.) Ohio State should probably be led by WR/RB Curtis Samuel, but there are times where Urban Meyer becomes allergic to him and he doesn't touch the ball for long stretches. Not that anyone should be questioning Meyer too much considering he's lost a total of five games in five years at Ohio State, but fans gonna fan, right? I mean, I see people on Twitter complain about Cavs rotations when they're clearly going back to the NBA Finals if they just don't get hurt.
#perspective
Outback Bowl
#17 Florida (-2, 8-4) vs. Iowa (8-4)
1:00pm, January 2, 2017, ABC
You'll notice we're skipping over New Year's Day in this preview. Since New Year's Day is a Sunday, the NFL takes precedent and all traditional New Year's Day games are moved to the 2nd. (I'm guessing this is New Year's Day observed by most companies.)
Goodyear Cotton Bowl Classic
#15 Western Michigan (13-0) vs. #8 Wisconsin (-7.5, 10-3)
1:00pm, January 2, ESPN
By virtue of being the highest-ranked, non-power-five school, Western Michigan gets the invite to a New Year's Six game against Big-Ten-with-14-schools runner-up Wisconsin. Western Michigan will try to beat their third Big Ten team this year (Northwestern and Illinois in September). Kudos to Western on finishing out the season undefeated. We've seen mid-major schools in their position before who ultimately lose a game late and ruin their dreams of playing in a big bowl game. It's tough when you know you have to win every game to have any chance to be in this position, so well done.
Now, good luck beating a Wisconsin team that just blew a 21-point lead in the Big Ten Championship game. I'm guessing they're angry, but perhaps they just don't care.
Rose Bowl Game presented by Northwestern Mutual
#9 USC (-6.5, 9-3) vs. #5 Penn State (11-2)
5:00pm, January 2, ESPN
It's hard to argue against these two teams being the best two left out of the playoffs. Penn State's case has been stated ad nauseam as the Big Ten champs with a win over Ohio State. But consider USC – they beat both teams that played in the PAC-12 Championship game. They haven't lost a game since September (same for Penn State). These are two of the hottest teams in the country, which makes this the best non-semifinal bowl game.
Allstate Sugar Bowl
#14 Auburn (8-4) vs. #7 Oklahoma (-3, 10-2)
8:30pm, January 2, ESPN
Thus ends the college the bowl season. As with last year, many of the New Year's Six are played on the same day, rather than being spread out over multiple evenings around New Year's Day. I'm not sure if this is a result of the holidays falling over the weekend or not. We'll know for sure in a couple years when New Year's Day is on a Tuesday or Wednesday.
We do know the semifinal games will not be played on New Year's Eve again until December 31, 2021. It took exactly one year of semifinal games for the playoff executives to realize playing games on New Year's Eve wasn't smart. Originally, they believed they were going to change the face of New Year's Eve and weave these semifinals into the fabric of American culture. Alas, one year of poor ratings was enough to pull the plug on that grandiose endeavor. (I guess we'll just forget that neither game was any good.)
So, in future years when the New Year's Day staple games (Rose and Sugar) are not hosting the semifinals, the semifinal games will be played on the Saturday preceding New Year's. Thus, in two years, the semifinal games will be played on December 29, 2018. The games didn't change this year because New Year's Eve is a Saturday and the games will played on New Year's Eve if it's a Friday (New Year's observed) or Saturday. One change they did make? The start times have been moved up an hour, which means the second semifinal kicks off at 7 instead of 8, and reduces the likelihood of it bleeding into a certain ball dropping in NYC.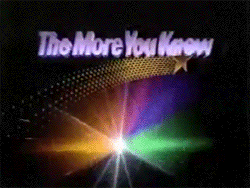 College Football Playoff National Championship
TBD vs. TBD
8:00pm, January 9, ESPN
I don't know who's going to play in this, I'm just convinced Alabama is going to win it.
Happy Bowling!